With Successful Digital Marketing Campaigns, We Can Help You Scale Your Business!
Let the pro digital marketing agency in New York take care of the sales, analysis, and advertising strategies. To save resources, time, effort, and money, outsource to Jowib Technologies' qualified and experienced team. We serve as the virtual CMO for your company.
Increasing
Business

Growth

A digital marketing company in New York that specializes in e-commerce and lead generation is Jowib Technologies. We are experts at developing successful Google and Facebook advertisements.

Jowib Technologies quietly grew over the previous two years to rank as one of the highest-ranked paid digital advertising agencies. Again, we are increasing our capacity and can provide more firms with assured outcomes.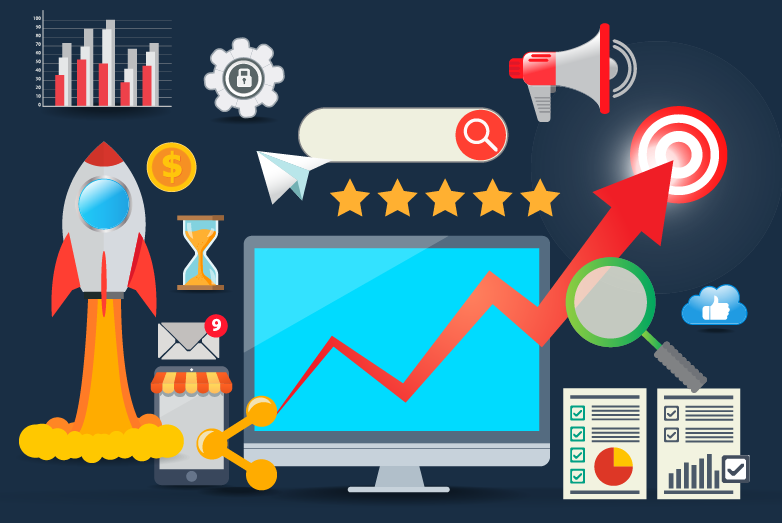 Let's create a
significant impact

on your business.
We
Can Support

Your

Business

With

Google Ads
Run Google Ads campaigns wisely if you don't understand Ad rank, Auction Details, Impression Ratio, and most significantly, lucrative bidding tactics. We have fixed dozens of Google Ads accounts with poor ROI that were set up wrongly. Get a free interim report of your Google Adwords account by getting in touch with us.

Sales Funnel
The newest development in marketing is the sales funnel. Every step of the process of your buying cycle, including the awareness, contemplation, and decision-making stages, is covered by the sales funnel method we set up. For the quickest response, we use Clickfunnels to create an appealing and efficient sales funnel. To receive a piece of free advice on the sales funnels for your company, get in touch.

Copywriting
The engine of marketing runs on content. We create and provide original, educational, and convincing content to users, as well as highly targeted information that is particular to your target audience. We offer eBooks, blog content, webpage content, email sequences, social media activity, and guides as part of our content marketing services.

Facebook Ads
Real psychology and targeting abilities are needed to reach & persuade individuals to respond to your Facebook advertisements. In a variety of industries, we have worked with dozens of Facebook advertising profiles to create leads, sell tangible goods, drive eCommerce sales, build brands, and promote local businesses. To obtain a free interim report of your company, contact the best digital marketing agency in New York- Jowib Technologies.

SEO
To make websites search engine friendly, we optimize them. We offer services for technical analysis, competitive analysis, content marketing, on-page optimization, off-page optimization, and organic backlinks. Paid and social traffic do not convert as well as organic traffic. Boost your organic traffic with ethical SEO techniques. Get a free SEO interim report of your site by getting in touch with us.

Lead Generation ads
For regional enterprises as well as online organizations like IT and SAAS, we produce high-quality leads. To generate the greatest leads, we create highly effective Facebook and Google campaigns. We harness the influence of social media and internet sites to produce leads that are both affordable and of high quality. We promise to send you leads right away

Local SEO
A key technique for helping a local business expand is local search engine optimization. It enables nearby clients to find your location, learn about your services, give feedback, and visit you via Google Maps. To broaden its local reach and awareness, we perform local SEO.

Social media marketing
Social media is used by over a billion people. The most recent changes to social networking sites have increased the responsibility placed on social media strategists to provide audiences with more valuable and better-written content. Brand management is essential for retaining your devoted clientele.