Our Highly-Performance

Link Building

Services
When ranking a website in search engine result pages, the Google ranking algorithm takes various factors into considerations. The most weighted factors are the number of links that lead back to a website. But you need to remember that not all the links are the same. A ranking position will be increase only when high-quality and authoritative links are high as well.Thus, it brings us to build a unique link strategy. It's not important to build only a considerable number of links. But you need to ensure that these links should be established from trusted websites. Link building takes an extended period if it can be done properly. If you are not able to receive the link-building services then Jowib Technologies are here to help you. At Jowib Technologies, we have access to cutting edge software tools and have various link building professionals. We are standing by your side with results-driven white label link building services. We build our client's website authority and improve rankings in SERP's.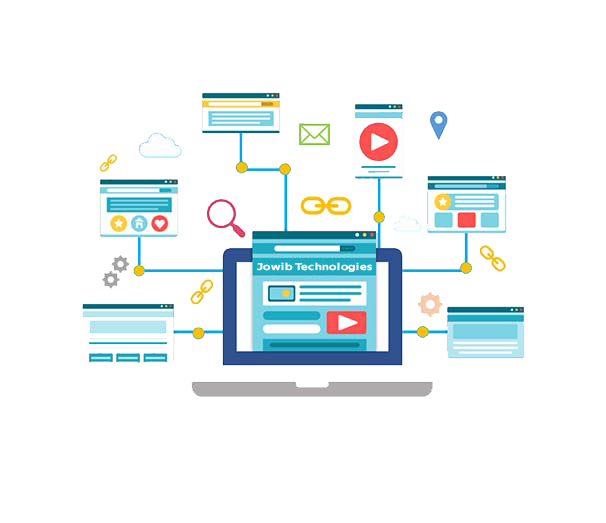 Link Building Essentials:
White label link building services are been provided by any agency. These are called white Labels because the agency which buys them can brand the reports, deliverables, and achievements as its own. This process is quite similar to outsourcing. Once Jowib Technologies receive your project we will start analyzing our client's competition. Thus we will get a considerable boost in Search engine result pages.However this process may be seen straightforward, but it requires months to get the work completed. Getting the links on both relevant and authoritative websites evolves the work in depth. This mainly ranges from detailed research of building a trusted relationship with the moderators of targeted websites. Jowib Technologies helps in delivering the right services to their clients. Our years of experience provide a high-quality white label link building services to our clients.
Our well-driven

strategies empower

our actions
Competitor Analysis:
With the help of our powerful platform, we can conduct a quick and thorough competitor analysis. We can reverse our link building strategy for identifying the most relevant websites in your niche.
Industry Research:
With the help of the Jowib platform, our team extends and conducts extensive industry research. It helps us to identify new link-building opportunities to pursue.
Link Audit:
At Jowib Technologies we will also perform a quick link audit and examines the current profile of your backlinking strategy. It helps us to identify and resolve all the potential problems in Link Building.
Link Outreach:
The time we identify potential candidates then only we can reach both the blog and website moderators. Thus, we start earning backlinks to our client's website.
Link-Building:
We will continue enhancing our outreach until the time when the quality of inbound links to our client's website doesn't rank well in Search Engine result pages.
Content writing:
At Jowib Technologies our team of experienced content writers delivers high-quality and engaging content. We streamline the link-building process on relevant websites.
Thrive

Jowib

Network Today
With so many years, we have made a long-lasting relationship with third party websites. If you choose a partnership with Jowib Technologies, then you will be able to tap into the power of the network and only gets the best backlinks. By using safe and proven websites you can get assured that your clients will see ROI in a very short frame of time.
Being a partner with Jowib Technologies will benefit your high-quality link building. While we are handling your link building campaign, you can easily focus on other digital marketing strategies. We help our client's in increasing their online visibility and get higher rank in SERPs. Due to this, it attracts the highly-qualified leads to our client's website.