White label

Digital Marketing

Fulfillment:
Jowib is the leading digital marketing company and provides professional services to its customers. We bring decades of experience in the digital marketing field and use a data-driven strategy to execute the campaign.
What makes our platform unique is that we have developed data across all platforms. Having access to Google Analytics, Facebook, Google ads allows us to develop strategies without countless hours of data analysis. We use various APIs for collecting the information about the health of domain and competitive analysis to execute ROI positive campaigns.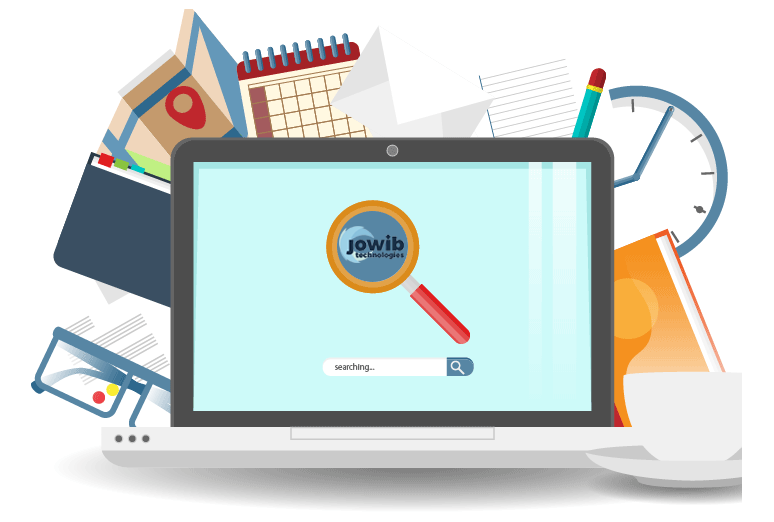 Accurate

Analytics'

lead towards customized strategies
At Jowib Technologies, we enhance transparency in each aspect of our reporting. Our customers are part of our strategy development and analytics review. We track the review and report it on our white label dashboard. The clients can invite unlimited users to the platform and review real-time analytics. It in turn improves the PPC strategy, SEO growth metrics, and social media campaigns like Facebook and Instagram ads. We believe in delivering a 100% customized strategy to our customers. Our reporting analytics involves:
Google Analytics for website traffic.
Competitor website metrics.
Keyword ranking.
Referring Domains.
Quantity and quality of backlinks.
Facebook Ad Metrics.
Google Ad metrics.
Keyword Research tools.
Tracking information and calls.
We increasing the
client's organic traffic

and heighten SERP rankings & Conversions:

While having so many facets involved in high-ranking on SERP, we pride ourselves on providing a great resource for marketing agencies. We provide comprehensive strategies for our clients.
With our personalized making strategies, our partners can see growth in their client's SERP ranking and increased organic traffic. So, how do we achieve all this? Is through a detailed targeted strategy that involves:
Extensive Keyword Research
Competitive Analysis.
Technical SEO analysis.
Link audits
Link audits
Social Strategy.
UX evaluation.
Content marketing.
Weekly site crawl.
Metadata optimization and many more.
Strategic Custom content Creation and Content

Optimization:
Keyword stuffing is the most important thing. Today unique, high-quality, valuable, and relevant content is crucial for ranking client websites high on Google.Though, many digital agencies usually don't have time to churn out the valuable and relevant content. This is where the "Jowib Technologies" comes in. We carry a content development team that brings creative personalized content. Our content creation includes Long-term or short-form of blogs, site copy, location pages for Local SEO, link-building, and Guest-Posting articles to name a few.
Our

white label

services:
White label Facebook ads.
Instagram ads.
Google ads.
White label SEO.
Reporting format.
White label PPC or SEO audits.
White Label SEO Management:
If you ever attempted to tackle SEO then you should know how daunting it can be. Sometimes digital marketing doesn't have time to spend the time and resources on SEO. Since the parameters have always been changed, therefore, it requires constant monitoring and implementation. Here at Jowib Technologies, we take care of all the SEO of our clients. It involves keyword research, link building, Metadata optimization, ongoing campaigning management, and much more. With the help of white label SEO, our consultants give freedom to work on customer acquisition and don't let you worry about Customer Retention.
White label

Google ads

Management:
Google ads help in driving measurable and predictable growth for a client. Drafting as well as implementing Google ads campaigns requires a very specific skill set. At Jowib Technologies our digital marketing consultants are well-trained to drive quality website traffic & convert traffic into leads or sales. All these can help in increasing brand awareness. The most important aspect of scaling an account is via monitoring or maintaining KPI's. Our team monitors all daily budgets, conversions, and tracks essential metrics to maintain positive ROI throughout the mouth.
White label

Facebook

ads Management:
As time goes on, the organic reach of companies on Facebook is deteriorating. The paid ads are becoming essential for clients. Facebook, Google needs its proficiency. Jowib Technologies help you in developing a strategy based on your competitor's analysis. Facebook ad creation, campaign management, and tracking give icing on the cake. While understanding the Facebook algorithm on engagement we can deliver better outcomes that are unmatched in history yet.
White Label

PPC

Management:
PPC provides an efficient way to drive traffic and leads. Our well-qualified teams of experts have experience in PPC and develop a paid media strategy. They usually implement tracking and attribution, weekly and daily optimization, and customized reporting to deliver results. The PPC is quite easier than any marketing services. It requires discipline and commitment to keep up with the changes. Our team is committed to updating our processes to stay ahead in the digital marketing industry.
White label

link

Building
The ranking algorithm Google takes various factors into considerations while ranking the websites in Search engine pages. One of the most weighted factors is the number of links. A ranking position of a website will only be high if the number of links is high as well. Thus, it brings us to a link-building strategy. It is not only important to build a considerable number of links but these links should be established from trusted websites. That is why; link building can take an extended period when it is done properly. At Jowib we have access to software tools like leading platforms, a team of experienced link-building professionals, etc.