Establish high-performance

Facebook ads

campaign:
For building digital communities without any limitations, social media is an extra-ordinary phenomenon that bridges the gap among its users. It means social media is an open platform for promoting, encouraging the discussions without limiting its audience.
Jowib Technologies has been trusted by thousands of agencies across the world and provides the best in class White Label Facebook Ads services. We are combined with a dynamic agency platform that you can rely on.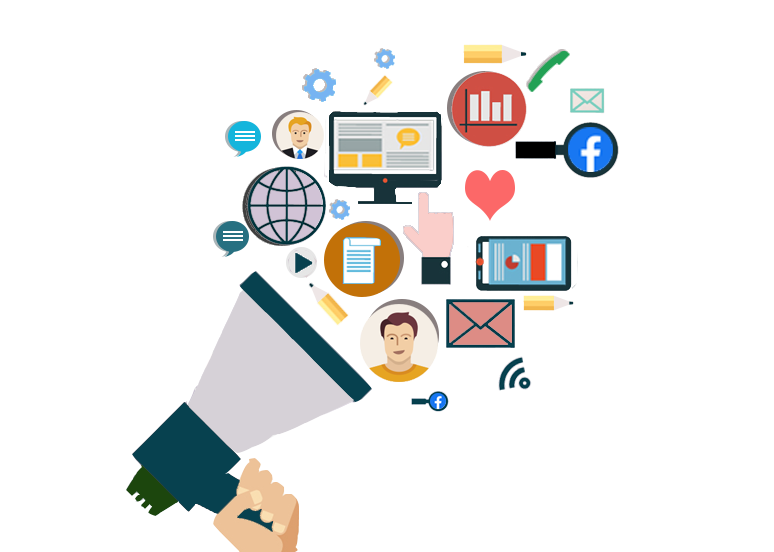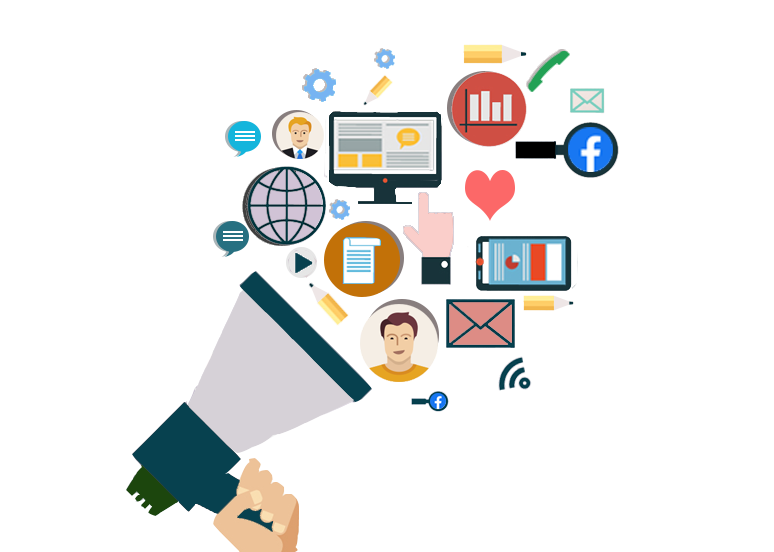 We help in

Maximizing

ROI:
Our Jowib Technologies helps in broaden your digital marketing solutions and provide you the revenue-driven White Label Facebook Ads. Undoubtedly, Facebook is one of the most popular social networking platforms with a broad reach and high impact.
Today, there are approximately 1 Billion active users who spend 58 minutes per day on Facebook. So, this provides a lucrative opportunity for the advertisers who want to target their audience base and looking for building powerful brand equity and drive more conversions.
With the help of Facebook advertising, you can dent your business credibility as a digital marketing agency. Therefore, you can trust Jowib Technologies for getting high-performance and result-driven White Label Facebook Marketing services at an unbeatable price.
We assure you that partnering with us can extend your services and provide you world-class Facebook ads services. This can also help your clients to gain maximum exposure and can also increase conversions with the help of social media platforms today.
Whether your clients want to target a new audience or looking for generating more likes and comments, broaden social media reach, or generate increased website traffic, our White Label Facebook ads can deliver the guaranteed results.
In other words, we can say it make users to be engaged in their chosen channels. Most of the business aim to capitalize on the global trend and enhance the growth in terms of profitability, brand awareness, revenue and market reach. It becomes more achievable than ever before especially through Facebook ads.
How Facebook

ADS Benefits

Businesses?
The marketing agencies that don't have bandwidth to provide their customers SEO Strategies move their steps towards "Jowib Technologies". We provide you full services of SEO campaigns. The companies that are in partnership with us can expect to achieve extra-oriented outcomes. Apart from it, your agency will have capacity to take more clients.
White Label Facebook ads plays major role in Digital Marketing:
While being able to tap billions of potential customers one can make their business excited. With the help of Facebook, the small-medium sized companies can enjoy footing with more established business. Choosing white label Facebook ads from Jowib can increase your business ROI and tailored your audience needs.
Designing

Facebook

ads:
Facebook paid ads directly appear in your target consumer news feed. One can apply strategic targeting by using proven statistical data. The facebook can reach more customized targeted audience anywhere in the world. While being aided with powerful content, compelling copywriting and attractive graphics, videos your ads will stand out in saturated world of digital marketing. White Label facebook ads can help in delivering the targeted results as per the set goals.
White Label

Facebook

ads Team:
For creating Facebook ads it usually requires team of experts that know every bits and part of marketing. At "Jowib Technologies" we have trained and skilled experts who work with every step of your way. They conceptualize your ad strategy and analyze the ads campaign results via our rich collection of data and analytics tools. We assure our customers that our team gives the best white label Facebook ads. It will help you in generating the maximum reach and performance when launching marketing campaigns. We have 20+ years of experience and provide the most robust support system and carry a successful marketing campaign.
Transform your

Digital Marketing Agency

with our White Label Facebook ads
In today's competitive era, most businesses are constantly in search of comprehensive digital marketing solutions in a single roof. In the digital marketing arena, advertising has become the main target for every marketer. So, if your agency has also looking for White Label Facebook Ads services then you can rely on our customized solutions.
Partner with

our White Label Facebook

agency today!
If your clients are looking to reach new audiences, want to expand their current social network, or stimulate business page engagement with more comments, likes, and shares, then our White Label Facebook paid ads are the solution to accomplish these goals without spending too much. Facebook Paid Ads campaign comes with expert analytics and is needed to deliver your client messages to the receptive audience and helps in accomplishing marketing goals. At Jowib Technologies, our social media strategists help in identifying the audience and take care of your requirements well.
What you can expect from

our White Label Facebook

Paid ads?
Our Custom Facebook Ad Strategy tailored to meet your requirements either it's for awareness, website traffic generation, or goal conversions.
We aim to target the audience based on demographics, location, and interests.
We create multiple creative assets with unique graphic designs, compelling features, and a lot more.
We always try to put premium images i.e bought and selected for the campaign.
Our expert analytics helps in identifying the best audience for targeting.
We send Weekly reports to our clients.
Custom-made

Campaign

Approach:
At Jowib Technologies we provide customized strategic approaches to every white label Facebook ads campaigns. During the process of content creation, we utilize the most updated marketing tools and deliver the most effective leads for your clients. With extensive keyword research, campaign development, and Facebook ads management, our customers gain leads and achieve maximum ROI in the soonest time.
Our white label

Facebook Management

Services:
Jowib Technologies has created the ideal formula to deliver fast results of their clients based on their marketing goals. Take a look at our white label Facebook advertising services:
Audience Research.
Comprehensive Facebook ad creation.
Campaign Development.
Location-Based Facebook ads.
Creative testing
Copywriting
Ads (Facebook) performance analysis
Optimizing campaign
A/B testing.
Ongoing ad campaigning management.
Our White-Label

Facebook ads crafted

for Success
Our Facebook ads provide excellent lead generation and best strategy for many clients. We are known for offering fast, easy fulfillment, minimize the customer churns and campaign traceability. At Jowib Technologies we are trusted by thousands of agencies and provide best white label Facebook ads services. We pride ourselves to combine with stunning platform. Whether you are looking to reach new audiences, want to expand your current social network, generate recurring traffic, gaining awareness, or targeting location. Our white label Facebook ads improve your social media services and give you the best solution to accomplish your goals without spending too much time.
Get the

Best White Label Facebook Ads

from us!
You will get a team of experts when you start working with Jowib Technologies. We have plenty of experience in Facebook Ads campaigns, thus we are ready to improve your business. Apart from this, if you are an agency and want to offer this service to your clients then you can count on Jowib Technologies.
How

Facebook Ads

helps Business
White Label Facebook advertising aims to maximize small business exposure in front of the audience. This in turn helps in improving both engagements as well as interaction. However, the small business dips into an online community and helps the entrepreneurs to realize their potential and expand the business.
Jowib Technologies helps in improving the presence of social media and also improves the business communities in order to build a strong connection with customers. Besides it, we also help in establishing the brand connection and bring only valuable insight.
Thus, it increases the growth and strengthens profitability. Our White Label Facebook Ads help all business vendors to take leverage and expand their business on such a large platform.
We create customized and ideal solutions for fast results and that is why we bring the complete range of White Label Facebook ads services. It includes the following:
White Label Facebook Ad creation.
Local audience target.
Potential audience research.
Facebook campaign development.
Creative testing and Copywriting.
Report analysis of Facebook ads Performance.
Optimization of White label Facebook ads.
Ongoing ads management.
Our White Label Facebook ads services provide you and your client's real-time complete visibility on campaign performance. We first simplify all the information from Google Analytics, Google My Business, and Google Search Console, and SEO tools to make it easier to communicate with clients. We provide you White Label SEO service and improve your brand recognition.
Why

outsource

to us?
The great value of White label Facebook ad services is that they have been running in trends for a long time. It will also enable the creation of future ads much better. However, this simply requires you to get access to your client's Facebook Ad account. Also, it is completely safe and doesn't allow any information to be changed but it just allows it to be viewed.
Today, most customers need to find out more about a business and they will often investigate the business social media pages either on Facebook, Instagram, or Twitter in order to meet their needs. Due to the quick response, social media has become a powerful tool for a business to leverage. On the other side, most of the customers say that if they search for a business and cannot find any social media pages then they can immediately get suspicious and thus they find it hard to build again trust in them.
So, get your clients hooked on social media by mentioning these benefits:
We provide measurable results so that the customers can easily see your Return on Investment.
We engage your target audience in order to get instant feedback from them.
We offer different platforms to our clients.
We always keep tracking and get ahead of your competitors.
We help in increasing your website traffic and search engine rankings and this, in turn, can get you more leads and sales.
Jowib Technologies create awareness of your brand.
We at Jowib Technologies also help you in creating, scheduling the social media content for your client. We assure that the images we use are high-quality and unique and we create relevant, engaging, and professional content. So, join our White Label Facebook Ads services today.
Facebook Advertising is one of the most effective paid marketing channels. You can use it either in its way or can be used with other paid marketing channels like Google Adwords. Facebook Advertising has something that tries to sell their businesses or services online. However, there is a huge potential for all businesses. So, to get the most from Facebook Ads, firstly you need to set your campaign's need, and then it should be continuously monitored and optimized well.
With every campaign and ad set up, we ensure that you will get only reliable services. We ensure that we provide only the best services. We also run the ad for a meaningful amount of time and then only we choose the Winner. Over time it keeps us allowing building a data-backed for the success of your business.
However, it considerably involves more work to set up the advantage of this strategy and we don't rely on any assumptions or guesswork. We use real-world data and real customer behavior to guide your marketing decisions. Whatever your industry or sector is our strategy works for you.
We also make you understand that how Facebook ads help you in learning and growing. So, if you have a business or agency and you are interested in working with Jowib Technologies then just give us a call and we will provide you all information that you need to start right away.
Jowib Technologies wants to help both marketers and agencies to grow their businesses and offer them reliable White Label Facebook Ads services. We are a professional wholesaler of digital marketing services such as SEO, PPC, Web-Design, Social media, and copywriting.
Our White Label Facebook ads are ideal for agencies and want if you want to see a real improvement in Google rankings. We are known for providing the best services and have solutions, plans for all your needs. We love talking to our clients and their requirements and have a full staff of trained SEO consultants and are ready to help you always.