Website not converting well? Are you searching for a top web design company in Chicago? Your website is your online identity, therefore it needs to be stunning and eye-catching. Hire Jowib Technologies, a top web design firm in Chicago, for the highest calibre website design services.
Best Company for Website Design!
A company that designs websites in Chicago. A reputable web design agency in Chicago, Jowib Technologies provides affordable website design services for companies worldwide.
Jowib Technologies has been able to carve out a strong position for itself in the Website Design industry because of its smart strategies and diligent work. We have distinguished ourselves as the top performer and have given dependable web design support to numerous sectors as the expanding Chicago web design company.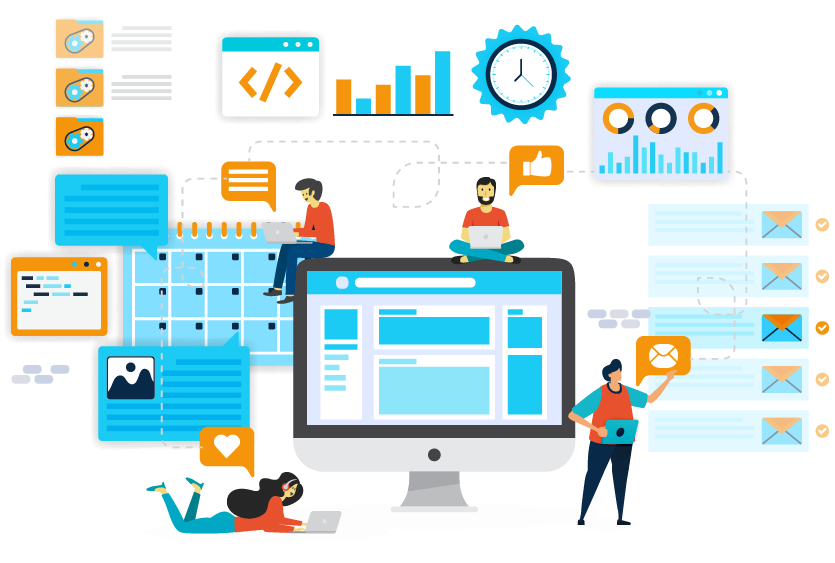 Services
For Web

site Develop

ment

No matter how many features your website has, nothing matters unless it has a professional, polished appearance. Chicago web design company, we build websites that are simple to use and provide a better user experience for visitors.
Why Should Your Busi
ness Hire


A Qualified

Web Design

Company From

Chic

ago?
You must be certain of your website's contemporary, expertly constructed, and distinctive design if you want to get the most out of it. You may get your website built in a way that meets and surpasses your expectations by selecting Jowib Technologies as a web design company in Chicago. We design a flawless website that attracts quick attention and aids in improving your SEO rankings.
We never skip a step when developing a website because we are fully aware of all its features and the advantages it offers.
Let's create a
significant impact

on your business.
How Important Are
Website Design

Services For Your

Business?

Let's examine why you require a website created particularly for your business if you are a small businessman and are unsure about whether to construct one for it or not. Web design services could be required if you want to:
Greater Online Visibility
If you are operating a business, a website design agency in Chicago may assist you in building a contemporary website for your enterprise. So you can improve your internet presence. You are losing out on online business opportunities if you don't have a web page for your brand.
Individual Appearance
You may purchase a variety of pre-made web templates online and use them to create a company website for yourself. If you don't like any designs, a customized web design service is what you need to create a unique website for your company.
Improved UI/UX
You can employ a website design company in Chicago to create a user-friendly web layout for your company if you require a better user experience and user experience. Every business is unique. Therefore, if you want to effortlessly draw in potential customers, you must have a personalised site design.
Improved Conversion
Your users will have an easier time finding the information on your website if it has a user-friendly web design. In comparison to a website that isn't as user-friendly, your website will generate more visits if it can help your customers have a better online experience.
What Makes
Jowib Techno

gies the Best

Choice for

Your Web

site

Design

Task?

We offer original services in web design that can improve your relationships with clients and help you make an impression. Here's how our web design agency in Chicago can assist you in getting cutting-edge designing a website for your organisation.
When you work with us to revamp your website, we don't skip a beat. Our team of skilled web designers creates quick and contemporary website designs to support the expansion of your company. Understand the price of web development.
Designing a responsive website
We create designs that leverage flexible layouts, flexible images, and cascading style sheet graphics as the finest web design company in Chicago.
Seasoned web designers
We have a group of very skilled web designers who excel at coming up with creative designs.
A great portfolio of website designs
We have designed hundreds of websites since we are the top website design business in Chicago.
Services for Web Design
We have extensive competence in SMO, PPC, SEO, website development, ORM, logo design, and other areas in addition to website design and development.