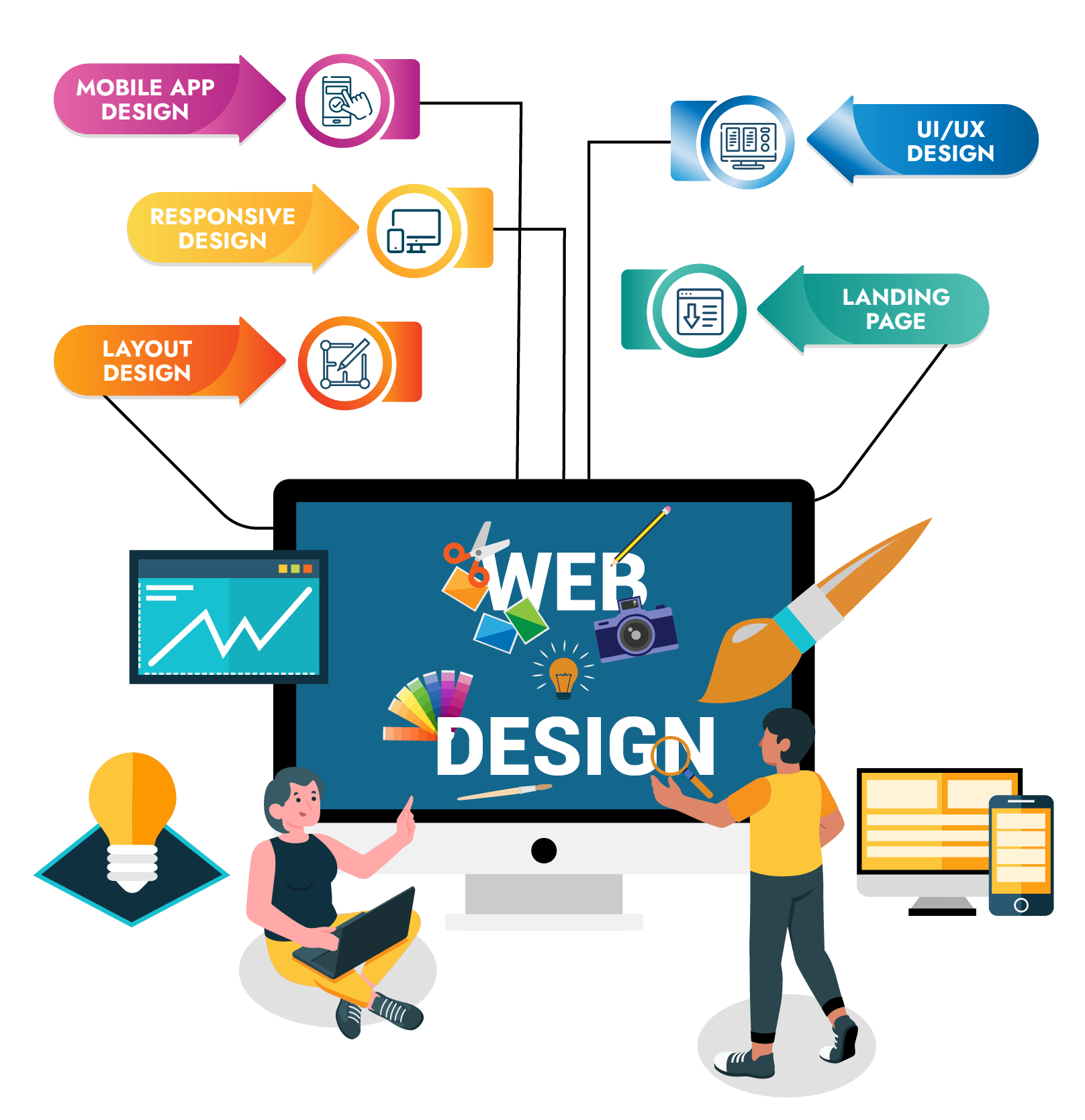 A Digitized Place Imparting

Originality and Innovation
Jowib Technologies is one of the originators in providing integrated solutions for your business in Australia. Over the years, with our strong technical and designing skills followed by a profound understanding of the digital era, we amend businesses onto a large scale. Progressively, Digital prospect has altered, and the way businesses utilize online platforms has changed. Jowib Technologies – Website design in Australia has expanded with the best and latest skills, equipped with elite abilities for all your website development needs from website design, graphic designing, website development, application development, and many E-commerce resolutions to our clients.
Over the years, We assess our success with our client triumphs based on our client-oriented approach. Give your business a big boost with our services which avail your business with new experiences. We abide by the requirements and induce high functionality and user-friendly professional websites for your growing firms as we specify the best web design in Australia. We believe everything is on the internet today, so we make your options more simplified with our services assisting you in choosing the best professional website for your business, all from website development to website design in one place.
At Jowib Technologies –

Website Design in Australia

, We Board Digital!
We give the best services as per your requirements which majorly incorporate:
Website Wireframing: Professional team of web designers at Jowib Technologies – web design in Australia help in making the best outlines for your website, giving a structural draft of your website, which includes the layout of other pages. We produce wireframes that are customizable for different devices and platforms.

Responsive Web design: Today is the mobile-first- world. That means everyone uses mobile phones more than PCs and laptops. Search engines recognize the websites that can deliver well-built UX to different types of users( mobile, browser, desktop, etc.). This strategy is also helpful in making better SEO.

Website Auditing: Speed-like factors play a vital role in search engine ranking. We provide routine site checkups that assist you in ranking higher in search engine result pages (SERPs), directing more organic traffic to your website.

Graphic Design: Graphical constituents accord your website with life. We assist you in adding eye-catching materials to your website which draw visitors to your website and give an appealing outlook.

Website Mockups: Mockups are the step forward to wireframes. Our team of professionals provides you with a complete look at how your finished website will look.

Web Hosting Consultation: Jowib Technologies help you in getting answers to all your queries related to web designing and other related stuff.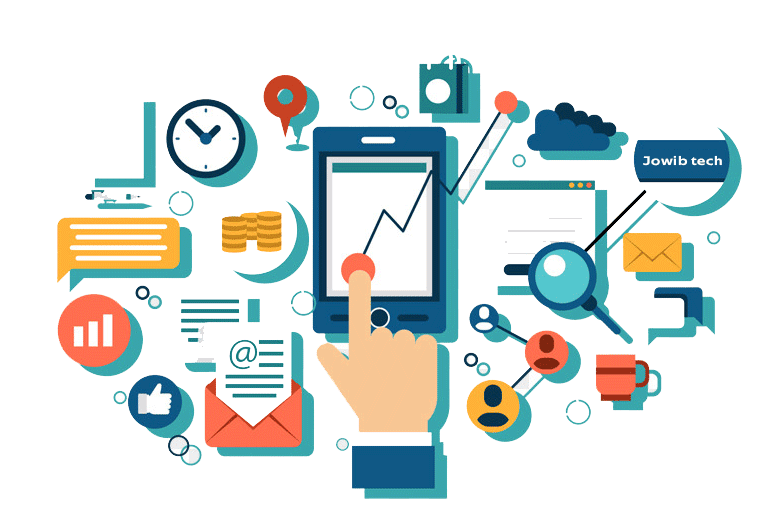 Our

Ideology
Respect:
How we align our clients is one of the determining characteristics of Jowib Technologies. We treat clients as our partners and hence overcome the problems together with regard and understanding.
Reliable:
We always prefer giving the prime quality for your business, always offering a bit extra to ensure the best place for your business in the online era within your budget.
Professional:
We are a team of professionals with creative, innovative, and feasible ideas for your business. Tackling all your needs in website development to designing makes you stand different from your competitors.
Innovation:
We apply and run the best and evolving technologies to meet the client's requirements effectively.
Approachable:
We assist our clients at every step they need us. We are always available to assist with everything you wish to discuss in the development operation.
Integrity:
Developing honest, genuine, and professional relationships with our clients brings the best in our work. We offer the best for your business concerning our client's requirements and interests.
Cost-effective:
We understand the budget requirements of our clients to ensure the best services in their designed budget. Jowib technologies always work hand in hand with clients to have the maximum impact on your organization in the modern era.
Take a voyage for

Website Design in Australia

with Jowib Technologies
We are catering to website design in Australia. We Promote sustainable growth with both local and international clients offering vibrant technologies your way.We assist our clients in using powerful technologies for the up-gradation of their business. We continuously work on bringing modern trends into use with more effectiveness and efficiency.
We give you access to a comprehensive network of services, technologies, and tools that are the need of evolving times. We assure easy maintenance, professional management, and best performance website for your organization from development, designing, content, hosting, and other customizable requirements. We create the perfect journey for our clients with up-to-date knowledge of the new industry trends. We bring in the best design and technology your way for outstripped experiences.